Join the Love & Lemons Cooking Club Challenge this month! It's easy to enter, and one lucky winner will receive a prize. Find all the details below.
Our Cooking Club is a fun way to celebrate the Love & Lemons community of readers. The concept is super simple—each month, I choose a recipe. You make it, and you email me a photo. At the end of the month, I randomly select one winner to receive a prize.
I love the sense of community that comes from so many people cooking one recipe each month. We're kicking off our September challenge today with our baked oatmeal recipe, and I hope you'll join in the fun. Here's how it works:
Join the Love & Lemons Cooking Club
Each month, I choose one seasonal recipe. Sign up for our email list so you'll know as soon as I share each month's recipe.
Make that recipe during the month.
Send a picture of it to LoveAndLemonsCookingClub@gmail.com by the end of the month. This time, the deadline is September 30! 
For a bonus entry, leave a comment (include your first and last name) on the challenge recipe's blog post after you submit your photo.
For another bonus entry, post your photo on Instagram, tagging @loveandlemons and #loveandlemonscookingclub.
The Prize: A $200 Whole Foods Gift Card!
At the end of the month, I'll randomly select a winner and post all of the photos. This time, we're giving away a $200 Whole Foods Gift Card.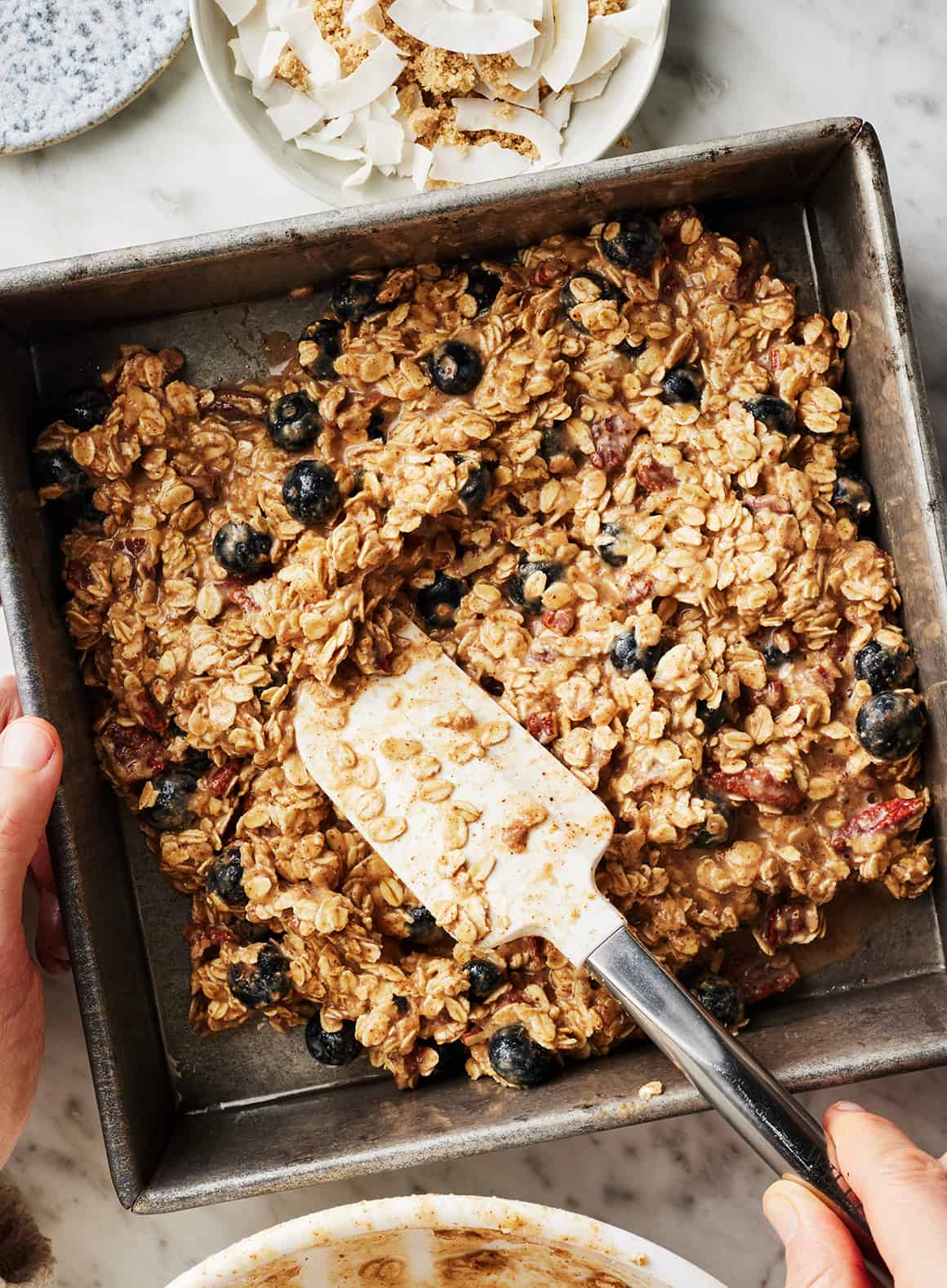 This month's recipe is my baked oatmeal, which is hands down my favorite way to eat oats for breakfast! I think you're going to love it too. Here's why:
It's great for meal prep. Bake it off on the weekend, and store it in the fridge for quick breakfasts all week.
It's full of healthy ingredients. We're talking whole rolled oats, almond butter, pecans, blueberries, banana, and more.
It's vegan and gluten-free. No modifications needed!
And it's SO delicious. It's lightly sweet, warmly spiced, and packed with bursty, juicy berries. And unlike the average bowl of oatmeal, it has a wonderful mix of textures. The top gets nice and crisp in the oven, while the middle stays soft and creamy.
This recipe is also a perfect way to put your end-of-season blueberries to use (in a pinch, frozen blueberries work too!). Enjoy!
Enter the September Challenge
Want to enter? Here's what you need to do:
I'll randomly select a winner and share all your photos in early October.
Last Month's Recipe
Last month, we all made this elote recipe to celebrate summer sweet corn. It was a HUGE hit!
Erin said, "Wow, this was so good and incredibly simple."
Glenys shared that her family wouldn't stop saying how delicious it was.
And Carrie commented, "This is BY FAR my favorite way to eat summer corn!!!"
Carrie, I couldn't agree more! I'm so glad everyone loved the recipe. Here are all your photos: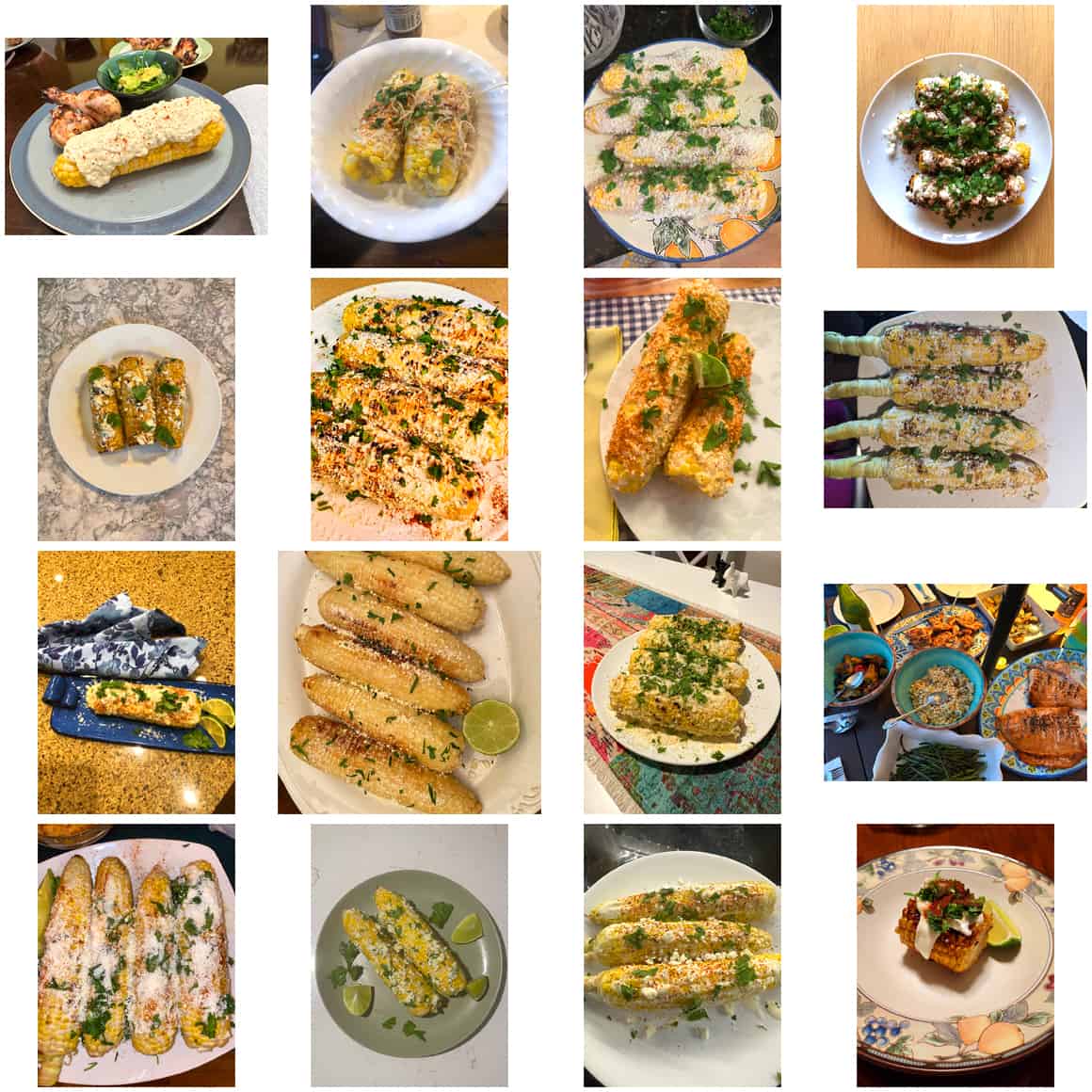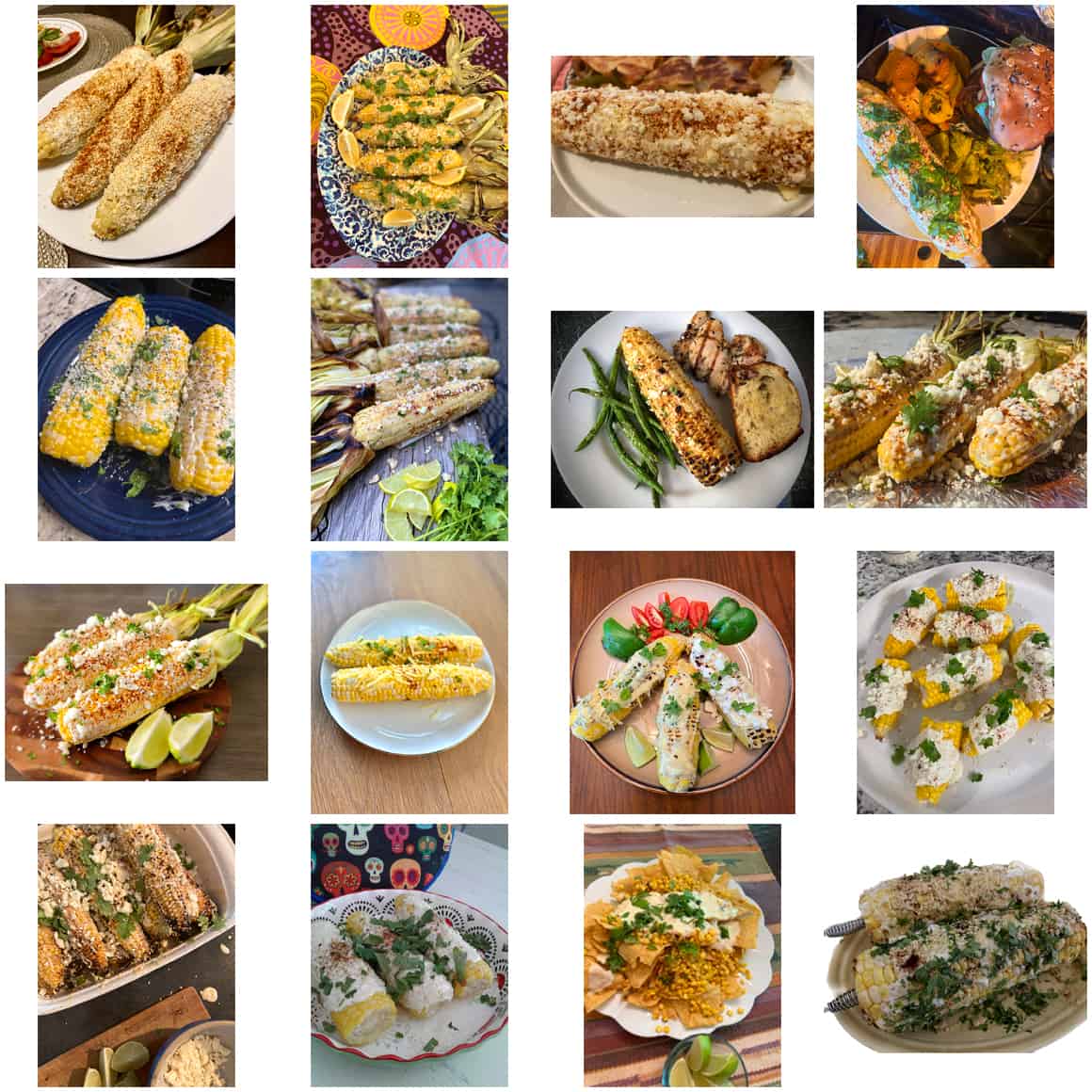 And congrats to Inessa, our winner:


To Recap
Enter the September Cooking Club Challenge by…
Happy cooking!