France's oldest city and its second largest, Marseille is a thrilling blend of old school elegance and cosmopolitan cool, with a certain edge that gives it an allure and charm of its own.
I've heard it said that Marseille is the French version of Barcelona and, while there are definite similarities – the old world history, the multicultural influence, the incredible food – to compare it to another city doesn't do it justice.
Simply put, Marseille is unique. Those willing to delve beneath the surface will find a city steeped in culture, with influences from North Africa and Italy, together with the city's own traditions that stretch back to the time of the Ancient Greeks.
Still, with so much to see and do, where to even begin? Well, to help make your trip all the more memorable, we've whipped up a list of the very best things to do in Marseille.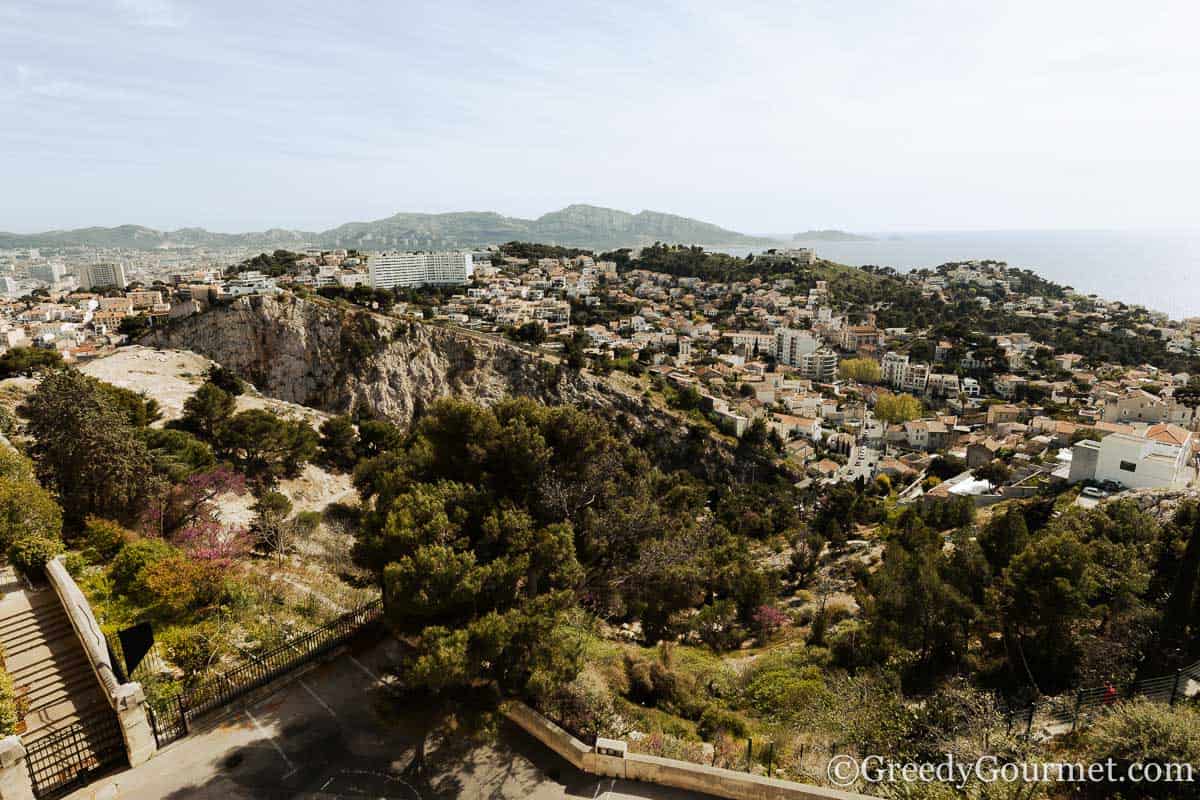 The 22 best things to do in Marseille
There's something for everyone in this endlessly fascinating city. Whether you're looking to kick back and relax, break loose and have fun, go deep and get cultural or escape to the great outdoors, our guide to things visiting Marseille has got you covered.
Here's our favorite things to do in this marvelous Mediterranean city.
Best things to do in Marseille FAQs
What is Marseille best known for?
Marseille is best known as being a vibrant, multicultural city, blending French and African culture. The city has long traditions and a rich history, particularly in the Old Port. This history sits in balance to the modern, offbeat charm of the city. As well as having plenty of museums and art galleries, Marseille is one of the best cities in Europe for street art.
It's position in southern France on the Mediterranean coast and close to north Africa gives it a unique culture, in terms of art – both traditional and street art – as well as cuisine. Marseille's most famous dish is Bouillabaisse – a deliciously rich fish stew.
Is Marseille tourist friendly?
Generally, yes… Marseille is a tourist friendly city, with 10 million people visiting Marseille every year. However, like most large cities, you definitely have to keep your wits about you when traveling around Marseille.
Pickpocketing is a problem in certain areas of the city, particularly on public transport and in crowded places. So, always be aware of your valuables and, at night, travel in well-illuminated places.
Locals in Marseille are friendly towards visitors, particularly those who show an interest in local customs and are respectful to the culture. Learn a few words of French before you go – although the level of English in Marseille is generally good, the locals will appreciate the effort of trying to communicate in French.
What is there to do in Marseille at night?
If you fancy a quiet evening stroll, wander around the Old Port (Vieux Port). It's beautiful at night, particularly in summer, when the twinkling lights reflecting off the sea and the warm breeze make it incredibly romantic.
Le Panier is also a great place to be as the sun sets. The bohemian side of town is full of cool wine bars and is generally abuzz in the evening. There are also plenty of live music bars in Marseille, from jazz clubs to rock and roll pubs and everything in between.
If you fancy a really classy after dinner activity, go for a night at the Opera Municipal de Marseille. It's one of the largest and oldest opera houses in France and has a fantastic all-year round program.
Is Marseille cheap?
While it's not as expensive as France's capital Paris, Marseille is definitely not cheap for the average traveler compared to most European cities.
Expect to pay around €14 ($15) for an inexpensive meal in a restaurant in Marseille and around €7 ($7.50) for a mid-range bottle of wine, while the average hotel price for a double room in Marseille is €112 ($121) per night.
The great thing about Marseille is that there's so much to see and do without spending a cent! The city has so much beauty to it, not to mention the natural surroundings on the outskirts of the city, that there's plenty to do for those on a budget.
Plus, when you compare Marseille with major cities in the U.S., it's extremely afforable!
Are museums free in Marseille?
Most of the city's best museums are free to enter on the first Sunday of every month. These include the Natural History Museum and the Musée des Beaux-Arts.
Is Marseille a walkable city?
Yes! One of the great things about this city is that the best things to do in Marseille are best explored on foot. The most interesting neighborhoods – Le Panier and Vieux Port for instance – consist of beautiful narrow streets that reward those who like to stroll along and take it all in!
How many days do you need in Marseille?
You'll need at least 2-3 days to see the best that the city has to offer. For those staying up to a week, I highly recommend you travel further afield – whether towards the Calanques National Park or out into the wine region of Provence. The surrounding areas of Marseille are extremely beautiful.
Is Marseille worth visiting?
Absolutely! Marseille has so much to offer. Culturally, it has a fascinating blend of old world traditions and modern expressionism. The food is fantastic and the people, for the most part, are warm and friendly.
Plus it's a visually stunning place, both within the city and on the outskirts. Go ahead and book your trip… you won't regret it!