They are two of the world's finest ingredients, yet quite a lot of people know very little about them – in fact, Wagyu vs Kobe is a match-up often made by lots of foodies when, in fact, it's based on a simple misunderstanding.
That's because one is a broad term for Japanese beef, while the other is in fact an incredibly fine type of Japanese beef – the tastiest, choicest, most luxurious and expensive type of beef in the world!
Which is which? Read on to find out…
Wagyu vs Kobe explained
Simply put, Wagyu beef refers to all Japanese beef, while Kobe beef is a specific type of Wagyu – the very best type.
So, all Kobe beef is Wagyu, but not all wagyu beef is Kobe.
What is Wagyu beef?
Wagyu is a term used to describe Japanese beef cattle. The word loosely translates to 'Japanese cattle' – 'wa' meaning Japanese, and 'gyu' meaning cattle. The Japanese use the term Wagyu to refer to Japanese cows or any type of cattle that is bred in Japan.
The roots of Wagyu cattle are said to go back over 35,000 years! However, modern Wagyu cattle can be traced to a genetic mix that happened a 100 years ago.
In the 1890s, it's believed that certain breeds of prime European cattle were brought to Japan and crossbred with native cattle. To begin with this was for farming reasons – farmers wanted to produce a stronger, more resilient type of cow that could work for longer.
However, as the need for working cattle reduced in the 1950s, cows began to be prized for the quality of beef. Breeders began to take more care of how cows were raised and a whole system of cattle and beef traditions was created. This resulted in some of the best tasting beef in the world.
There are actually four broad types of Wagyu, with specific types within each of these groups.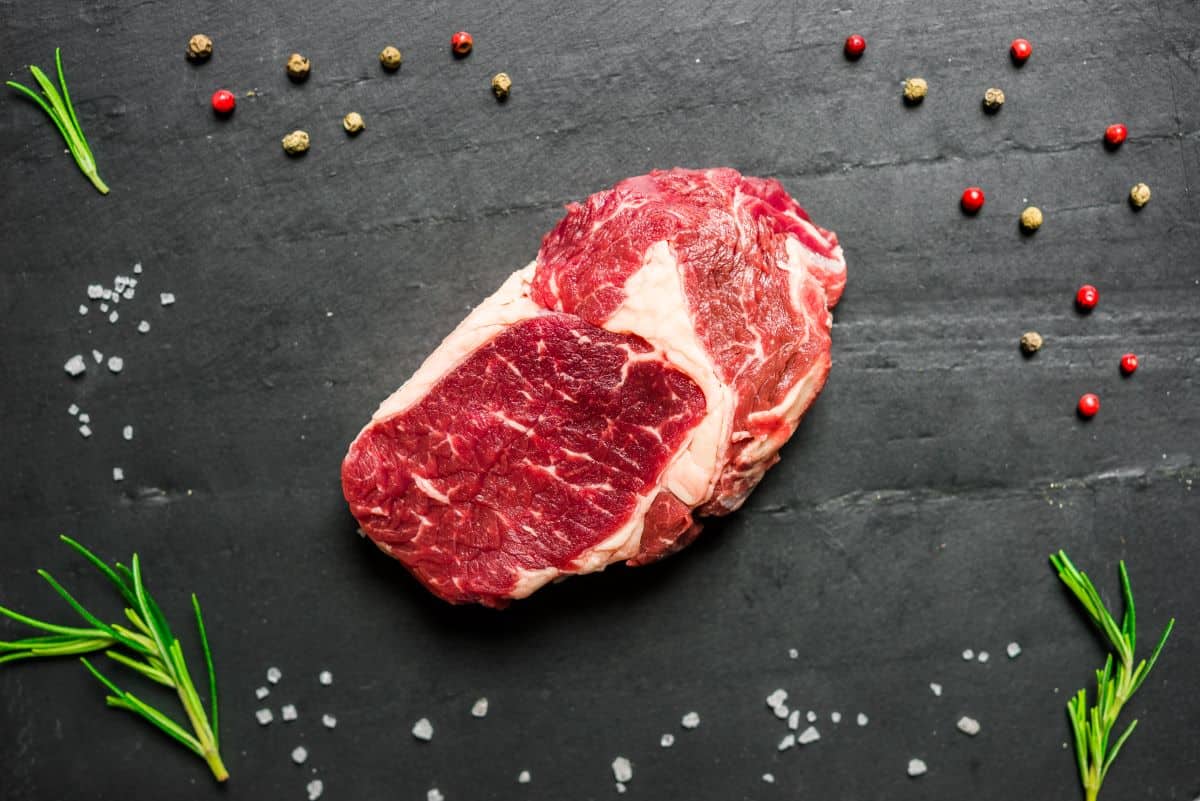 What are the four types of Wagyu?
The four different types of Wagyu are:
Japanese Black
The most common type of Wagyu beef, Japanese Black are renowned for their intense marbling and incredible taste. Over 90% of all Wagyu is from Japanese Black cattle. So, if you buy a Wagyu steak in a restaurant, chances are it's the Japanese Black variety.
The most prized type of Japanese Black cattle is the 'Tajima-Gyu' strain, of which there are three really prized types: Matsusaka, Omi… and the third?
You guessed it. Kobe.
So, there you have it. Kobe is, in fact, the most prized type of Wagyu beef.
Japanese Brown
Japanese Brown Wagyu is a leaner type of beef when compared to Japanese Black. It has a milder taste and has a lighter color.
Japanese Shorthorn
Much like Japanese Brown, Japanese Shorthorn is quite lean. However, it has a richer, meatier taste.
Japanese Polled
Leaner than Japanese Black but not quite as rich, Japanese Polled still brings a lot of flavor. Its beefiness is gamier and chewier, with a very unique earthy, juicy flavor that makes it popular in Japan. Japanese Polled is said to be a result of crossbreeding Japanese cattle with Aberdeen Angus.
What makes Wagyu cows different?
Wagyu cattle are bred and raised to very high standards. They are typically fed on a special diet that consists of grass, rice straw, barley, soy bean, corn wheat bran and sometimes even beer or sake.
Wagyu herders have also been known to regularly massage cattle to alleviate stress and to alleviate muscle tissue strains. Wagyu cattle are also fattened up over long periods of time, to produce high levels of marbling – this helps to produce the extra special taste typical of good Wagyu.
In the 1990s, Japan placed a ban on the export of Wagyu cattle, declaring it a national treasure. The ban was as a way of protecting and preserving the Wagyu traditions.
Is it worth buying Wagyu beef?
Absolutely! Although Wagyu is expensive – genuine top of the line Wagyu can cost up to $200 per pound – it's a beef like no other.
Due to the special way in which Wagyu cattle are raised, the beef has an incredible taste and texture. A lot of this taste and texture is due to the marbling. Marbling means the fine flecks of fat that appear on the surface of the meat – the better the marbling quality, the better the taste.
Wagyu marbling tastes incredible! It's high in omega-3 and omega-6 fatty acids, and low in unsaturated fat.
When considering whether it's worth buying Wagyu beef, you have to first ask yourself whether it's genuine Japanese Wagyu beef or American Wagyu.
Is American or Japanese Wagyu better?
Since the 1970s, the U.S. has produced its own form of Wagyu beef. The beef is from Japanese Wagyu cattle that was imported into the country. American Wagyu beef is now regulated by the American Wagyu Association to ensure high quality standards.
So, is there a difference in texture or flavor between Japanese and American Wagyu? Well, while American Wagyu is definitely a viable alternative to Japanese Wagyu – it's readily available in the U.S. for one thing – there's no question that Japanese Wagyu is superior. It's just so difficult to match that incredible buttery, rich taste.
Is Wagyu more expensive than Angus?
Aberdeen Angus is renowned as one of the best types of beef steak money can buy. However, the highest grade Wagyu beef is significantly more expensive than the highest grade Angus.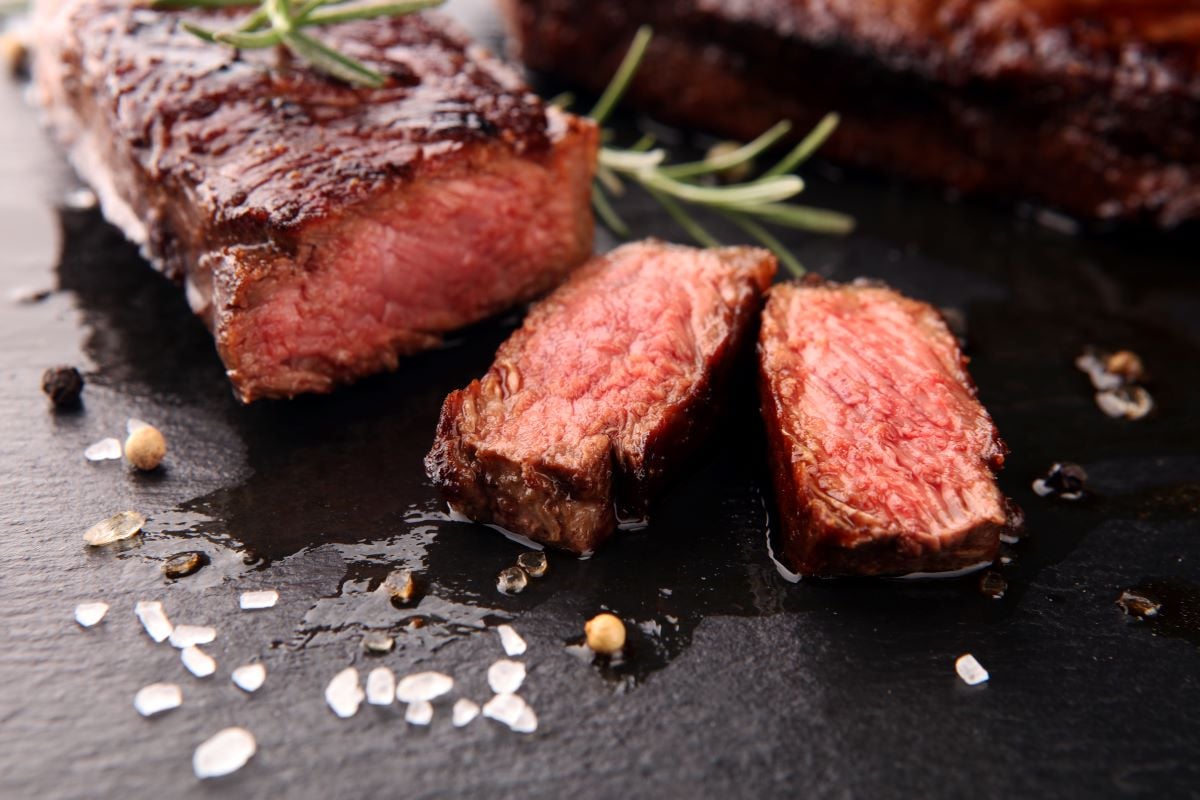 What is Kobe beef?
Kobe is a specific type of Wagyu beef. In fact, it's the most expensive and sought after beef in the world.
If Wagyu is the best type of beef in the world, Kobe is the best of the best – the crème de la crème. Single portions of true Kobe beef can cost up to $200, although you'll get the most buttery, creamy, decadent and richly flavored steak you'll ever taste in your life!
The process of raising Kobe beef is the absolute pinnacle of Wagyu standards, but how do they raise Kobe beef cows? For Japanese beef to be considered Kobe, it needs to meet several specific standards. These standards are:
– The type of cattle must be a steer (a male that can't reproduce) or a heifer (a female that hasn't had any young).
– It must be a Japanese Black Tajima-Gyu cattle born within the region of Hyogo.
– It must have been reared and fed on a farm in Hyogo.
– It must have an overall weight of no more than 470 kg.
– The meat must have been processed in Hyogo.
– On the Japanese marble score scale it should have a rating of at least 6 out of 12.
– On the Japanese meat quality scale it should have a rating of at least 4 out of 5.
This system of quality control means that there are only around 3,000 to 4,000 genuine authentic Kobe cattle every year.
These select Kobe cattle are raised across only a small number of specialized farms in Hyogo – around 200 to 300 of them. Like all Wagyu cattle, Kobe cattle are fed a special diet of wheat, corn, barley, soy beans and even fermented sugar cane stalks. The grain helps the cattle to put on more weight, which in turn creates incredible marbling.
Is Kobe beef Wagyu raised humanely?
Yes. Kobe cattle are raised to exacting standards, with a specific diet and in high quality conditions. This is in line with long standing traditions that go beyond Kobe beef and extend to all Japanese Wagyu beef cattle.
Is Kobe beef better than U.S. prime beef?
Although each type uses a different quality rating system – the top marbling rating for U.S. prime is the equivalent of around 5 on the Japanese scale of 1-12.
Ratings aside, there's no doubt that Kobe is the better beef.
How is Kobe beef eaten?
In Japan, Kobe steaks are often finely sliced, broiled and served on top of rice or noodle dishes. This form of Kobe preparation is called shabu shabu.
Sometimes Kobe is simmered in a hot pot – this is known as sukiyaki.
Another traditional way to serve Kobe beef is to sear the steak on a hotplate – known as teppanyaki.
Although you might see Kobe beef served in the form of a burger, this is most likely not true Kobe beef as it would be a waste of the incredible taste, texture and overall quality of the meat.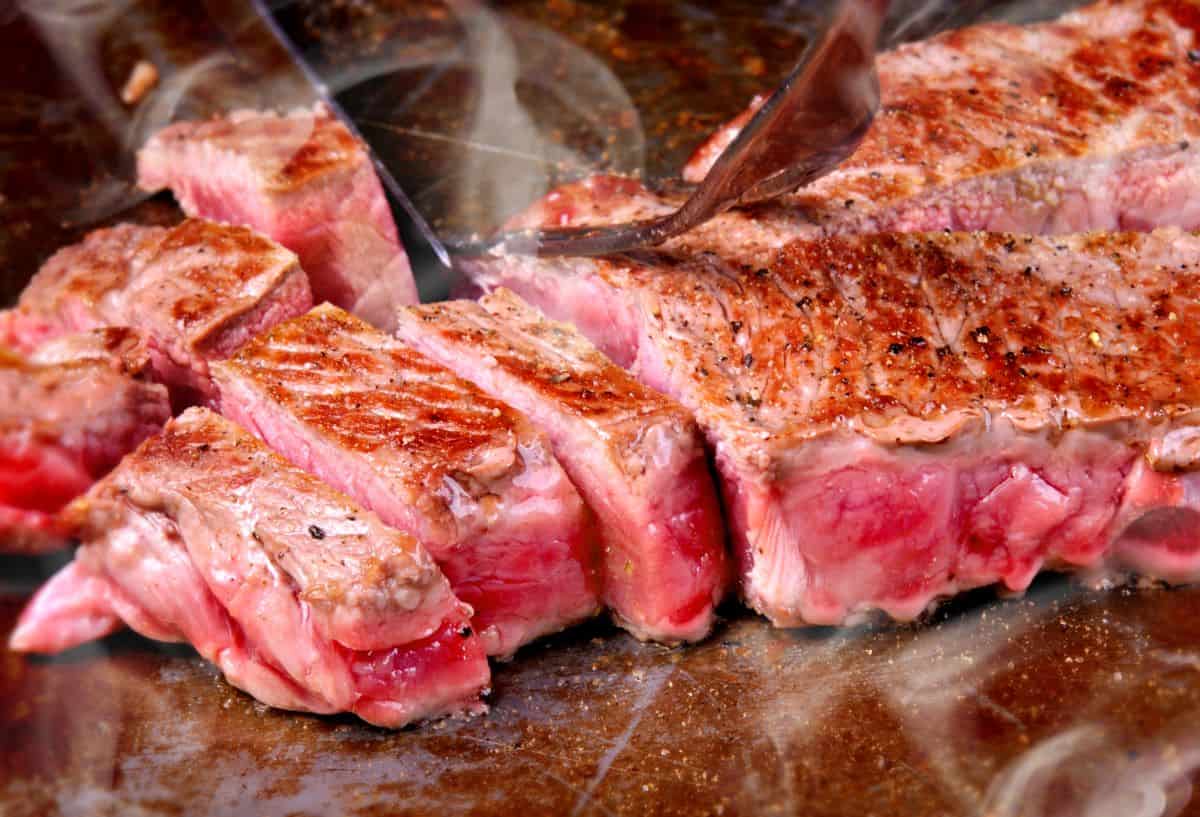 Wagyu vs Kobe: FAQs
Are Kobe and Wagyu the same?
No. Wagyu refers to all Japanese cattle, whereas Kobe is the finest type of Wagyu. So, all Kobe is Wagyu, but not all Wagyu is Kobe.
The term 'Wagyu' can be used quite widely – it could refer to an American-born Japanese cow, for instance – while the term Kobe is used specifically for cattle from Hyogo that meet the specific quality standards required.
Is Kobe and Wagyu beef good for you?
Wagyu and Kobe beef are both rich in iron and protein. They are also high in quality, healthy fats, with high amounts of omega-6 and omega-12.
What is better Kobe or Wagyu?
Kobe is the best form of Wagyu beef in the world. In fact, it's the best beef in the world, period.