Need a gift for the dad in your life? Check out our guide to the best Father's Day gifts! They include tasty treats and kitchen tools that foodies will love.
I started looking for a Father's Day gift for Jack last week, and I had so much fun browsing and coming up with ideas that I thought I'd put together a gift guide to share with you! Below, you'll find my picks for the best Father's Day gifts for any type of foodie—coffee lovers, chocolate lovers, those who love homemade pizza or firing up the grill… Have fun looking through them! I hope you find a great gift for the dad in your life. 🙂
The Best Father's Day Gifts
1. For The Dad Who Loves to Grill: Cast Iron Grill Pans
A cast-iron grill pan would be an amazing gift for any dad who loves to grill! These pans are especially great for folks who don't own an outdoor grill…or who love grilling so much that they want to do it all year round. The cast iron evenly distributes and retains heat, so it gives food a gorgeous char just like you'd get on an outdoor grill. I love this enameled cast-iron Staub grill pan because it comes in a range of colors, is small enough for everyday use, and is super easy to wash with soap and water.
The Lodge reversible griddle is a great affordable option that has a flat griddle side and a groove griddle, making it one of the best Father's Day gifts for the dad who wants a little flexibility.
Buy the Staub Round 10-Inch Grill Pan:
Buy the Lodge Cast Iron Reversible Griddle:
2. For The Dad with Limited Grilling Space: Weber Spirit II Grill
We own this Weber Spirit II Grill, and we love it because it's perfect for grilling on smaller decks or balconies. Its compact design has a side table that can be folded down for easier storage. And though it's small, it still features the infinity ignition propane, high performance burners, flavorizer bars, and grease management system that Weber fans swear by. There's also a center-mounted thermometer that lets Dad check the temp with just a quick glance. Another great feature? Six tool hooks on the side keep your grilling tools within easy reach.
3. For The Grill Master: Grilling Accessories
If Dad considers himself the family grill master, these grilling accessories are the best Father's Day gifts around! I love pretty much anything from OXO, and the OXO Grilling Turner and Tong Set does not disappoint. The tongs are comfortable to hold and the wide head with a beveled edge glides under food for easy flipping. Plus, the stainless steel and non-slip silicone grips are rust-resistant and dishwasher safe. Gotta love that easy cleanup!
I also recommend this Char-Broil grill basket set, which I use to grill ALL the summer veggies. The set includes a grill topper, round pan, and square pan, which are small enough that you can make grilled tofu or veggie burgers on the other side of the grill while you cook your veggies. With a non-stick finish, these baskets are also easy to clean.
Buy the OXO Grilling Turner and Tong Set:
Buy the Char-Broil 3-Piece Grilling Topper Set:
4. For The Serious Pizza Lover: A Pizza Oven
At-home pizza ovens are one of the best Father's Day gifts this year! I got the Breville Smart Oven Pizzaiolo Pizza Oven for Jack a year ago, and it's really leveled up our pizza game. It comes with preset functions so that you can make any style of pizza you like—think wood-fired, New York, pan, or thin and crispy. It gives the crust an authentic wood-fired taste with a texture that's better than what you can achieve in a regular oven.
Our friends also have the gas-powered Ooni Koda Portable Pizza Oven and love it for backyard pizza-making. This portable outdoor pizza oven can reach up to 950°F in 15 minutes—that's hot enough to cook a pizza in just 60 seconds!
Buy the Breville Smart Oven Pizzaiolo Pizza Oven:
Buy the Ooni Koda Portable Pizza Oven:
If you need a last-minute Father's Day gift that Dad probably doesn't already have, the Acacia Pizza Peel is the perfect present. The acacia wood makes for a gorgeous serving platter to display your glorious 'za after pulling it out of the hot oven. Not only will Dad appreciate not burning his fingers, but he'll also like the easy cleanup—just wipe it down with a damp cloth and use the hole in the handle to hang it to dry.
An ice bucket is essential for happy hour on the patio. This stunning Hearth & Hand Clear Plastic Ice Bucket is made from BPA-free materials, so it's safe to use and won't crack like glass if it takes a tumble. The clear material makes it easy to see if you need to add more ice for your next round of palomas, and the metal handle makes it easy to carry.
7. For The Dad Who Loves to Play Bartender: Bar Accessories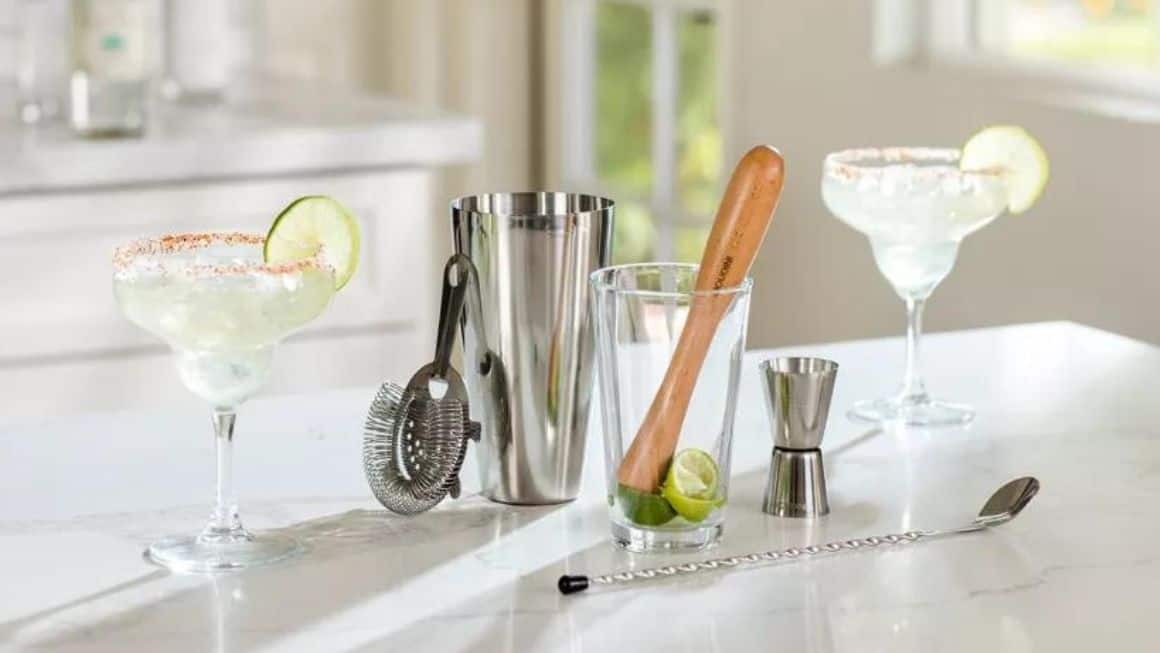 I love this 5-piece Houdini Bar Tool Set because it has everything Dad needs to be a mixologist: a jigger, a strainer, a wooden muddler for mojitos, a spoon for stirring, and a shaker. Or, to up Dad's cocktail game even more, consider the Foster & Rye Canvas Travel Bartender Kit, which comes equipped with similar tools, plus a channel knife and ice tongs, that tuck away into a canvas roll-up for portable storage. I think it's a truly unique gift for any cocktail lover or mixologist who has a rugged aesthetic.
If you're just looking for a shaker, the Threshold Stainless Steel Hammered Cocktail Shaker is a stunning option. The cap doubles as a shot glass for easy measuring without taking up too much cabinet space. Plus, it's dishwasher-safe.
Buy the Houdini Bar Tool Set:
Buy the Threshold Stainless Steel Hammered Cocktail Shaker:
Buy the Foster & Rye Canvas Travel Bartender Kit:
If the dad in your life doesn't want to fuss with a jigger and measuring cup, this Libbey Mixologist Measuring Glass will give him perfect measurements for his favorite cocktails. It also comes with a 4-ounce shot glass that has measuring lines printed on the sides in both ounces and cups to help Dad mix cocktails with perfect ratios. Pair this set with Dad's favorite bottle of rum, gin, vodka, tequila, or whiskey for a fun Father's Day gift!
If Dad's favorite way to spend an afternoon is playing with the kiddos, this Hearth & Hand Kids' Indoor Grilling Playset would be such a fun gift! It includes 18 pretend kitchen and food accessories like a burger, corn, coasters, mustard, ketchup bottles, and more so that your little ones can "grill" alongside dad. It's suggested for kids 2+ years old and some assembly is required. In our house, this set would be a hit with the whole family!
Know a Dad who loves cast-iron? There's no better gift than a Staub frying pan. I use mine nearly every day for everything from frittatas to caramelized onions. The enameled cast-iron offers steady, even heat distribution for the best sear and sauté. It's also easy to wash with just soap and water—there's no special seasoning required!
I have both the 10- and 12-inch Staub pans. Both have the same great features: pouring spouts for draining off excess liquid and low, curved sides that make it easy to flip food. Each size comes in a range of colors.
Buy the 10-Inch Staub Cast Iron Fry Pan:
Buy the 12-Inch Staub Cast Iron Fry Pan:
11. For The Outdoor Adventurer: Portable Coolers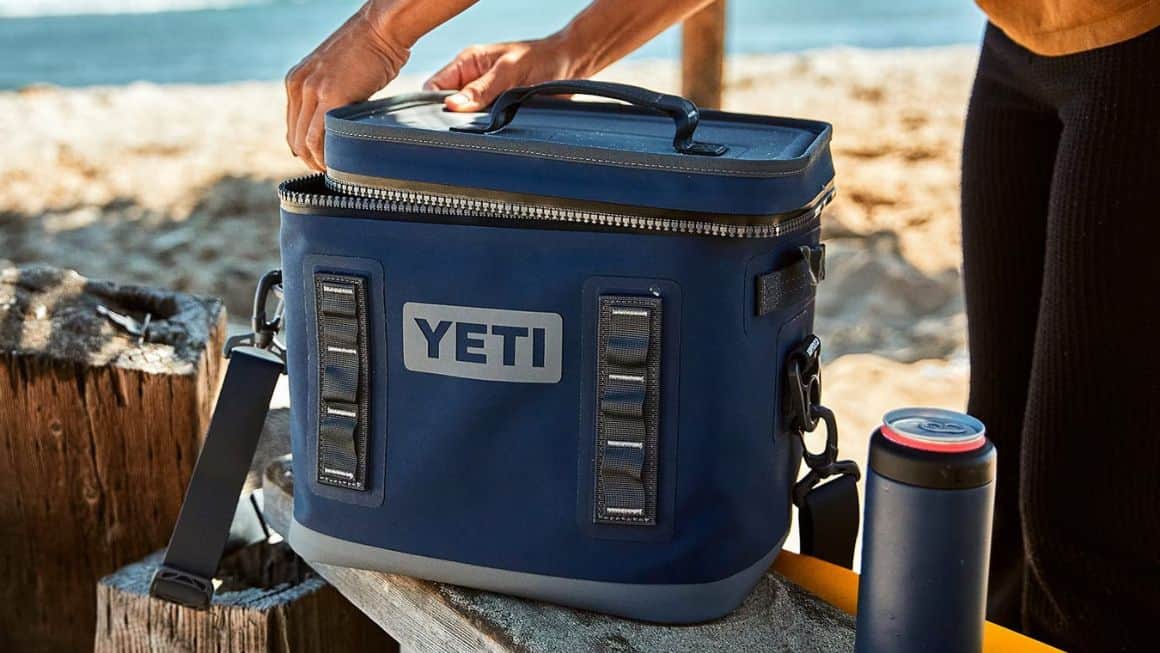 If Dad loves camping, cookouts, or long days at the beach, a soft-sided cooler would be an amazing Father's Day gift! We love the Yeti Hopper Flip 12 Portable Soft Cooler because it's super durable and has superior insulation—we can keep up to 12 cans plus ice cold for hours on end. It also has a large opening so you don't feel like you're constantly digging through ice-cold water. It's a bit pricey but totally worth it in my opinion.
For a budget-friendly option, I recommend the Arctic Zone Titan Deep Freezer Cooler. The 20-quart option holds up to 30 cans and keeps them cold for up to 3 days! It also has a removable shelf to keep things like sandwiches and drinks separate to prevent squishing.
Buy the YETI Hopper Flip 12 Portable Soft Cooler:
Buy the Artic Zone Titan Deep Freezer Cooler:
This Father's Day gift is a must for the coffee-loving dad! The Baratza Encore Coffee Grinder has 40 grind settings, so Dad can grind coffee beans suited to whatever style of coffee he likes to make. Options include pour-over, French press, espresso, Aeropress, Hario V60, Chemex, and more. The grinder comes in black and white and is relatively small, so you can easily keep it on your countertop.
This Chemex Coffeemaker has a simple, elegant look and makes amazing pour-over coffee. It's made of Borosilicate glass, which doesn't absorb odors or chemical residues. Whether Dad already loves pour-over brews or is curious about upgrading his coffee routine, it would make a great Father's Day gift. Don't forget to grab the matching coffee filters so he can get started right away!
If your dad loves coffee—but NOT the crummy gas station coffee he's forced to drink while traveling—get his hands on the Aeropress Go Portable Travel Coffee Press Kit. It's a cross between a pour-over and a French press, and it's by far the best way I've found to make coffee when you're camping or on the go! It packs down into a plastic mug with a red silicone lid. Inside, you'll find a tiny spoon, a foldable stirrer to swish the grounds around, and a little case that holds microfilters, which yield a great, grit-free cup of coffee.
If TikTok trends were geared toward dads, this Yeti tumbler would always be trending. It's easily one of the most popular gifts for men! Any Dad will love this 20-ounce stainless steel tumbler for its ability to keep liquids cold or hot all day long. The MagSlider lid makes this tumbler extra-special, using magnets to keep it from popping open to reduce the risk of spilling. You can pick Dad's favorite color from 20 different hues!
This cult-favorite portable fire pit is perfect for the outdoorsy Dad, especially if he's a fan of roasting marshmallows or camping! True to its word, it's 100 percent smokeless, and it has a sleek, durable stainless steel construction. It only weighs 23 pounds, so it's easy to move around and take on outdoor adventures. For fuel, Dad can choose to use firewood logs or wood pellets, which put out that classic bonfire scent.
If you're looking for a unique Father's Day gift, this TRUFF hot sauce pack is a great option for the truffle and hot sauce lover in your life. It comes with the brand's signature black truffle and white truffle hot sauces as well as the coveted black truffle oil he can use for drizzling or cooking. A little goes a long way towards taking pizza, burrito bowls, and French fries to the next level of yumminess.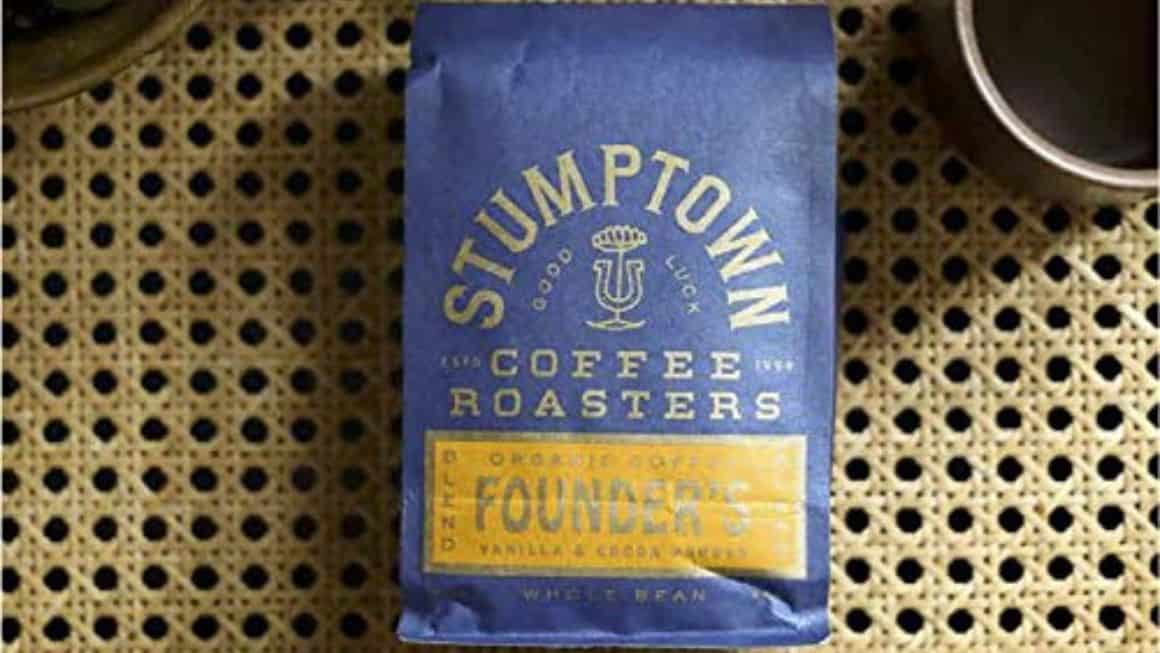 If your dad knows a cup of coffee is not just a cup of coffee, get him a quality bean to enjoy in the morning. Stumptown Coffee Roasters signature beans are 100% organic Arabica coffee that is part of a direct trade program, so you'll be helping coffee farmers while helping Dad enjoy a great cup of joe. The Founder's Blend has notes of vanilla and cocoa powder, but there are a few other blends worth checking out!
Quality olive oil will quickly become a game changer for any foodie. Brightland Olive Oil comes from olives grown on small family farms in California that are cold-pressed for freshness and flavor. The two-pack comes with the Awake oil for cooking and the smoother Alive that is best for drizzling on bread or veggies. The whole family might never go back to "regular" oil again.
There are chocolate bars, and then there are the ultra-chewy Tony's Chocolonely chocolate bars. Dad will smile like a kid when he tears into the giant bar to discover a foil wrapper. In honor of the company's dedication to combating the inequalities of the chocolate industry, none of the pieces are equal in size and you'll see a small map of West Africa, where the brand sources its chocolate ethically, on the wrapper. This 3-pack features one bar each of the classic milk chocolate, caramel sea salt, and hazelnut.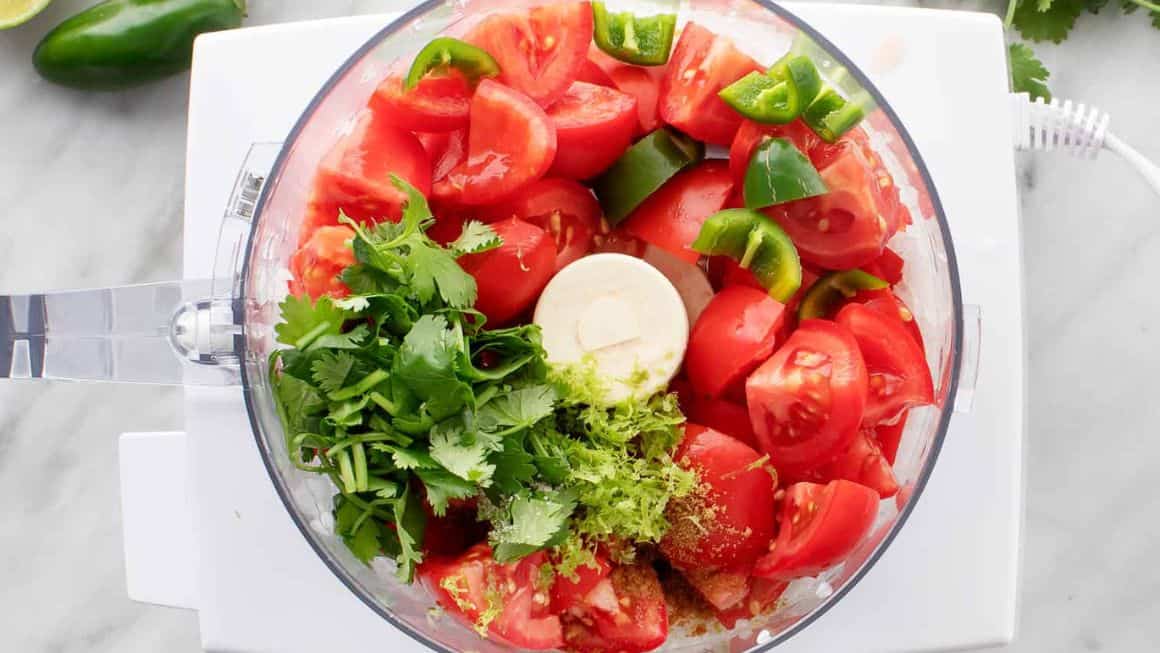 This Cuisinart 7-Cup Food Processor is the ultimate kitchen gift for a home chef who wants to make delicious dips, spreads, sauces, or pie crust. It's the one I own, and I love how easy it is to use and clean. It comes with attachments for chopping, pureeing, shredding, and slicing veggies and cheese.
Prices were accurate at time of publication.